Custom Page
"
Mrs. Connor's Weekly Update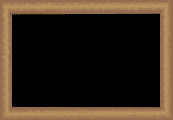 Week of January 16-19,2018
We will carry over the spelling and vocabulary words into the next week due to the shortened school week. The tests for these words will be on Friday, Jan. 26.
HAPPY NEW YEAR!! 2018

The students will be having a spelling test over these words on Friday. This schedule will continue throughout the year, unless indicated on this site.
Spelling Words: (Homophones)
1. guessed
2. guest
3. pear
4. pair
5. night
6. knight
7. choose
8. chews
9. principal
10. principle
11. aloud
12. allowed
13. hair
14. hare
15. through
16. threw
Vocabulary Words: (Accompany book entitled: Wildfires)
1. merge
2. calamity
3. range
4. revive
5. flourish
6. deprive
Additional Vocabulary Words:
1. brace
2. shrink
3. bare
4. passage
5. crane
There will be vocabulary words this week!
There will be spelling words and activities due this week!
Language Arts: Reading and Writing Matter!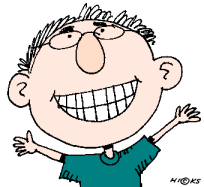 - We will be reading "If" by Rudyard Kipling in order to clarify/visualize and summarize the poem. By applying this strategy, we hope to gain a better understanding of the text, intent, theme and message of this piece.
- We will begin working out of our Coach Book, which culminates all the skills and strategies that 5th grade ELA standards demand. This week we will be concentrating on:
Poetry:
rhyme pattern
rhythm
theme
perspective
- Sustained Silent reading of selected "Just Right Book"
- We will be reading two articles: "Paul Revere", and "Sybil Ludington". using these texts we will create a compare/contrast essay on these two individuals and the events with whom they are associated with. The students will have a 60 minute time frame to construct and craft this essay.
- We will work with deciphering multiple main ideas in the same text.
- Students will be given specific reading homework each night this week which will focus on varying concepts in language. It is imperative that your child set aside focused study time to not ony complete written assignments, but briefly review the concepts that were covered in class.
- Super Speed 1,000 - This activity helps with reading speed and accuracy.
- NEW Literature Groups will be formed!
- The students will take a reading test on informational and literary texts.
- We will read Scholastic News.
- We will working on identifying narrative perspective. This includes:
First person (We will be continuing with this objective.)
Third Person Objective
Third Person Limited
Third Person Omniscient
-ALL student should have a book that he/she is reading for pleasure. This ongoing reading will not only stimulate thought and imagination, but will enhance vocabulary, written structure and style, and reading fluency. Thanks!
Writing: The students have been working very hard on crafting compare and contrast essays, and opinion essays. They have worked on including precise, advanced vocabulary, different types of sentences, paragraphs that flow with the use of transitional devices, and compelling thesis statements with evidence to support the thought. Now that we have practiced the crafting of informative, compare/contrast and opinion essays, the students will be doing quite a bit of practice writing these essays within the time parameter that will be allotted during the Writing Assessment.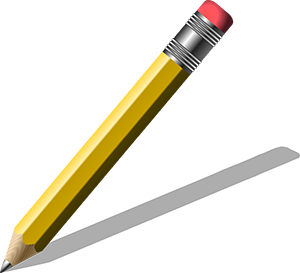 Math: Drills on multiplication facts are still a necessity!
Quarter 3 Begins!!
This week we will begin discussion of volume of composite figures.
- finding volume of individual rectangular prisms before finding the volume of the entire irregular shape.
- We will also introduce making conversions prior to solving volume problems.
- finding volume using formulas: length x with x height
These concepts can get quite taxing, so precision and stamina will greatly improve the outcome.
Please make sure that your child completes and returns his/her Math homework. This practice is purposeful and important in the development of these mathematical concepts. Thank you for your support.
We will be having a VOLUME ASSESSMENT on Friday, Jan. 19. Please encourage your child to bring his/her Math binder and book home in order to study and review.
TOPICS TO REVIEW FROM QUARTER 2:
- multiply multi-digit whole numbers
- add and subtract fractions with unlike denominators
- add, subtract, multiply decimals to hundredths, using models and strategies based on place value, properties of operations, and reasonableness of answers using estimation
- word problems involving addition, subtraction and multiplication of fractions
- reducing a fractional answer to lowest terms
- word problems and computation of multiplication of mixed numbers
- Multiplying a fraction by a fraction, 1, and a whole number greater than 1
- rounding decimals
- metric conversions
- customary measure conversions
- multi-step word problems
- knowledge of basic multiplication facts is imperative!
You child's Math binder is an excellent resource for review!
ANNOUNCEMENTS!
- We will be having a new addition to our classroom! On Wednesday, January 10th, I will be getting a student teacher for an eight week interim. Her name is Miss Kaylie Ackerman. She is currently a student at the Southern Adventist College. We look forward to having a fresh new perspective in our class!!!
- Monday Folders will be sent home on Tuesday, and must be signed and returned on Wednesday. Thank you!
- Quarter 2 report cards were sent home on Friday, Jan. 12. They must be signed and returned the following Tuesday.
- Remember, as it gets increasing cold, it is important that your child wear a coat to school. We are also stressing the importance of constant hand washing to help combat the spreading of cold viruses. If you could send in any extra boxes of kleenex, we would be most appreciative!!
- A letter was sent home last Tuesday in your child's Weekly Folder. This letter was concerning a hygiene lesson that Mr. Joey, Mr. Weller, Mrs. Purcell and Mrs. Pope will be leading on Wednesday, Jan. 17. The lesson will be held during Related Arts time. If you DO NOT wish for your child to attend this session, you must sign and return that letter by Tuesday. If you ARE comfortable with your child attending this session, than there is NO NEED to sign or return the letter. The boys and girls will be separated during this lesson. Please make sure that your child is aware of if he/she is attending.
Thank you for a wonderful first half of the year. I look forward to part two!!
Cindy Connor
Cindy Connor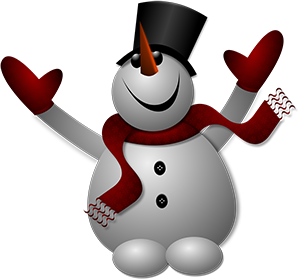 ***Schedule: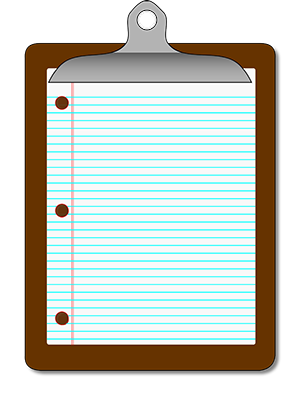 8:45-9:00 Lunch count, attendance, morning assignments
9:00-9:45 Related Arts
9:45-11:20 Reading/Language Arts
11:20-12:15 Writing/Language Arts
12:15-12:45 Lunch
1:00-2:00 Rotation (Either Sci. or S.S)
2:00-3:00 Math
3:00 Recess
3:40 Start Dismissal
-