Custom Page
Mrs. Connor's Weekly Update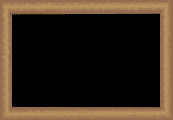 Week of March 5, 2018 - March 9, 2018
Spelling Words: (Synonyms)
1. expect
2. anticipate
3. recollection
4. memory
5. barren
6. empty
7. delightful
8. pleasant
9. intend
10. plan
11. awkward
12. clumsy
Vocabulary Words: (Taught in context with book entitled: Survival and Loss )
1. resolve
2. compel
3. comply
4. squander
5. clash
6. defenseless
The test will be on Friday.
Language Arts: Reading and Writing Matter!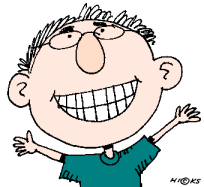 - We will read a passage entitled: "Floating On Air", and work on the following skills:
comprehension; factual and inferential
prefixes and suffixes
reading infographics
- We will read an article entitled : "Photographing History". We will work with elements of historical texts, comprehension, and evaluating the text.
- We will work out of our Coach Book, which culminates all the skills and strategies that 5th grade ELA standards demand.
- We will read an article entitled: "Photographing History" to discuss primary sources.
- I have assigned each student a novel that he/she will read during designated times in the classroom. This book is to remain at school.
- We will read two articles, and work on: sequencing, main idea, motive and summarizing.
- Sustained Silent reading of selected "Just Right Book"
- Students will present their compare/contrast essays and their opinion essays to the class for feedback from each student. We will continue sharing this week, as we did not complete all essays last week.
- Scholastic News: Drones to the Rescue
With this issue, we will work on:
close reading skills
building vocabulary
multiple meaning words
reading a graph
- Super Speed 1,000 - This activity helps with reading speed and accuracy.
Writing: The students have been working very hard on crafting compare and contrast essays, and opinion essays. They have worked on including precise, apes of sentences, paragraphs that flow with the use of transitional devices, and compelling thesis statements with evidence to support the thought. Now that we have practiced the crafting of informative, compare/contrast and opinion essays, the students will be doing quite a bit of practice writing these essays within the time parameter that will be allotted during the Writing Assessment.
This practice is an ongoing process, that will continue until our testing date in April.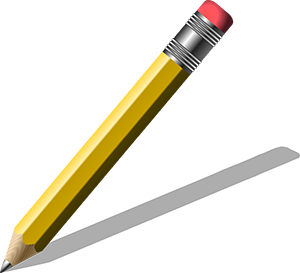 Math: Drills on division facts are still a necessity!
Quarter 3 :
This week, we will continue working on order of operations. We will also work on writing numerical expressions from word expressions, and word expressions from numerical expressions.
We will have a test over order of operations and numerical and written expressions on FRIDAY! Please remind your child to study! A quick nightly review of concepts covered in class is an excellent strategy for retention of material!
TOPICS TO REVIEW FROM QUARTER 2:
- multiply multi-digit whole numbers
- add and subtract fractions with unlike denominators
- add, subtract, multiply decimals to hundredths, using models and strategies based on place value, properties of operations, and reasonableness of answers using estimation
- word problems involving addition, subtraction and multiplication of fractions
- reducing a fractional answer to lowest terms
- word problems and computation of multiplication of mixed numbers
- Multiplying a fraction by a fraction, 1, and a whole number greater than 1
- rounding decimals
- metric conversions
- customary measure conversions
- multi-step word problems
- knowledge of basic multiplication facts is imperative!
You child's Math binder is an excellent resource for review!
ANNOUNCEMENTS!
- In your child's Monday Folder, there will be a field trip permission slip for a trip we will be taking on Tuesday, March 22, to the Tellus Science Museum. This is an excellent trip that includes many topics that the students have covered this year in Science! Please check the due date for return. Thank You!
- Monday Folders will be sent home on Monday, and must be signed and returned on Tuesday. Thank you!
- This year, we will have our end of year 5th grade field trip to Stone Mountain! In order to get a ballpark count of parents that plan on attending this trip, you will see a small sheet attached in your child's agenda on Monday with a few questions. Please fill out, and return with your child as soon as possible for planning purposes.
IMPORTANT!!
If anyone can spare extra kleenex boxes for our classroom, I would be most grateful! The flu and colds have hit us hard this year, and we are quickly depleting our kleenex resources. Thank You!
Cindy Connor
***Schedule: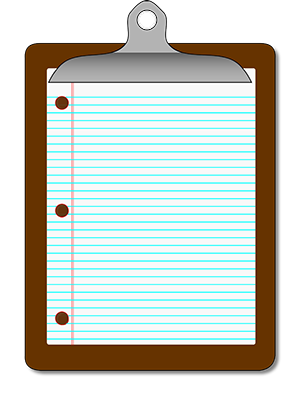 8:45-9:00 Lunch count, attendance, morning assignments
9:00-9:45 Related Arts
9:45-11:20 Reading/Language Arts
11:20-12:15 Writing/Language Arts
12:15-12:45 Lunch
1:00-2:00 Rotation (Either Sci. or S.S)
2:00-3:00 Math
3:00 Recess
3:40 Start Dismissal
-