---
I have taught for 28 years. I spent the first portion, (21 years), teaching in Gwinnett County, Georgia, and the last 7 years here in Hamilton County at Apison Elementary. The vast majority of my experience has been spent in the intermediate grades (4th/5th).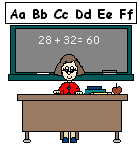 ---
My family and I have lived in Chattanooga for 8 years. We spent one year in Shreveport, LA, 4 years in Bowling Green, KY and all years prior in Gwinnett County, a suburb of Atlanta, GA. You will see me quite often with a very tall man! That tall man is my wonderful husband, Brad Connor. We have three children: Sean,26, a graduate of The University of Kentucky; Alex,22, a graduate of The University of Tennessee, and Olivia, 14, who is a 9th grader at East Hamilton.
In my spare time you will find me either reading, watching soccer, hanging out with my friends and family, or doing school work! I LOVE TEACHING AND LEARNING ,so get ready for a year of energetic experiences!