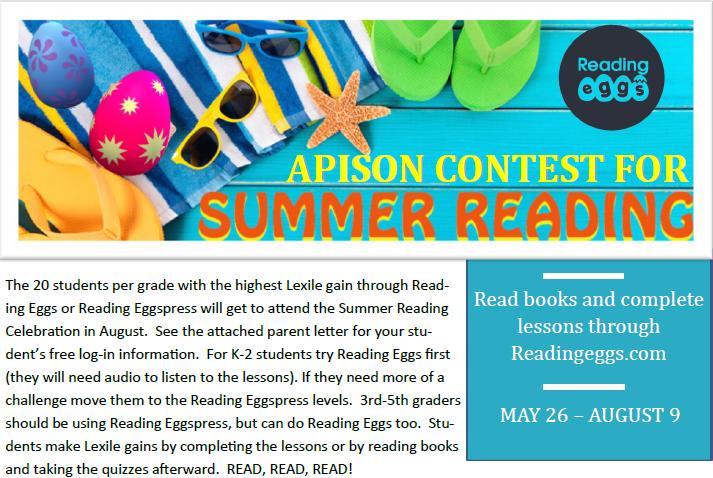 Flyers and log-in information should have gone home with each student at the end of school. If you need your student's log-in details you can email Ms. Andie hixson_andria@hcde.org (please keep in mind replies could take time over summer break).
SUMMER READING LISTS
Reading lists were added to the Forms section of the website. Please see those lists for students to complete their summer reading.